Before and After Voice Prints
Below is an example of the waveform patterns of the MT protein, zinc and lead waveforms following 10 days of treatment by sound in which the MT frequency was resonated 20 minutes per day, zinc was resonated 20 minutes per day and a lead detox was given for 15 minutes per day. Other frequencies given included calcium, magnesium, vitamin B-6, choline, DMG, and gold, taurine, methionine and a copper detox for 60 minutes.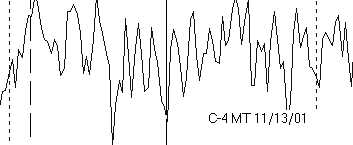 Before program


After Program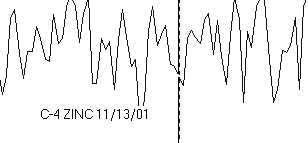 MT abnormal stringer no abnormal waveforms in any octave


After
Zinc waveform is deficient at cellular level zinc waveform deficient at blood/lymph level, improved at cellular level
In the above waveform we see a large improvement at the cellular level but zinc remains deficient at the next octave up. This is an improvement over the first waveform. Zinc time was increased from 20 minutes to 25 minutes. This child has been receiving 30 mg. of zinc per day in a supplement for 1 year.